Emergency Dentist
Emergency dentist in Barrow-in-Furness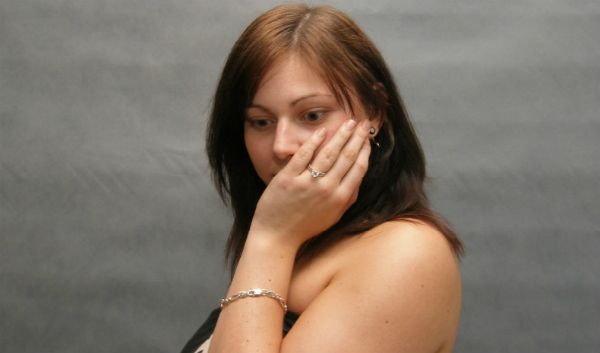 Frequently Asked Questions
How quickly do you see emergency patients?
We treat all dental emergencies as urgent and will do our very best to ensure that you are seen within 24 hours. Priority is always given to our registered patients. If we are fully booked, we will help you find another dentist that can see you.
How much will it cost for an emergency dentist appointment?
For pay as you go and Denplan Essentials patient emergency dental treatment will cost £50 plus the cost of any dental treatment required. We will ensure that you receive a full cost breakdown before we start treatment. For Denplan Care patients the emergency appointment is included in your cover.
What days/times are emergency dentists available in Barrow-in-Furness?
Our emergency dentists are available at the following times:
Mon 8:30 to 17:00
Tue 8:30 to 17:00
Wed 8:30 to 18:30
Fri 8:30 to 17:00
Can I get emergency dentist appointment if I am not registered at Teckkam Dental Care?
Yes although registered patients will get priority over emergency slots. We will do all we can to get patients in pain into our practice no matter what it may be. If you are not already registered at Teckkam Dental Care you may require an initial assessment prior to starting dental treatment.
Emergency Contact Numbers
During working hours:
Please call 01229 820 682
Outside of working hours:
Please call The Bay Dental Helpline – 01539 716 822
or
Denplan Dental Emergency Support – 0800 844 999 
What happens if the dentists are on holiday?
For emergency appointments during working hours when the dentists are away from the practice cover is provided by another Dental Surgeon. For Denplan Care patients any appointments arranged on their behalf are included in their monthly fee. For patients that are on pay as you go or Denplan essentials the covering dentist will charge his rates as appropriate.
What if I need an emergency dentist over the weekend or in the evening?
For evening and weekends The Bay Dental Help Line 01539 716 822 is available for all of our patients. The appropriate NHS fee will be charged to any patient Denplan or pay as you go. Denplan patients will be refunded if the appropriate NHS receipt is produced to the practice.
Denplan Care patients can also use Denplan's services 0800 844 999 to call out a Dentist during the evening and weekends if one is available. A call out fee of £20.00 is payable. Any treatment is included in their monthly fee for Denplan Care patients. Denplan essentials patients will be charged accordingly.
What happens if I have an emergency dentist appointment on holiday in Britain or abroad?
Denplan patients that are not within a 40 mile radius of the practice can also access emergency services via Denplan or on their own behalf when they are travelling in Britain or abroad. This service is covered only if you have taken out the supplemental dental insurance with Denplan. Dependant on where you are accessing treatment it is sometimes payable at the point of access and claimed back from Denplan on returning from your trip. It is advisable that you always insist on receiving a receipt and a note of what treatment has been carried out to ensure you claim goes smoothly.
Denplan can help you find a Dentist to assist you in most places in Britain and can advise what to do if you are travelling abroad. Please carry your registration card with you and ensure you have the appropriate numbers to ring.