Orthodontics
Teeth Straightening in Barrow-in-Furness
It would be wonderful if everyone's teeth came in straight and aligned, but sadly they don't. Teeth have an unfortunate habit of deciding to go in the wrong direction, or sometimes there are just too many to fit comfortably in the mouth. Either way, this can cause discomfort, especially when eating, and can make you feel self-conscious about your smile. Here at Teckkam Dental Care we offer a range of orthodontic treatments to help realign teeth and gently guide them into an optimal position.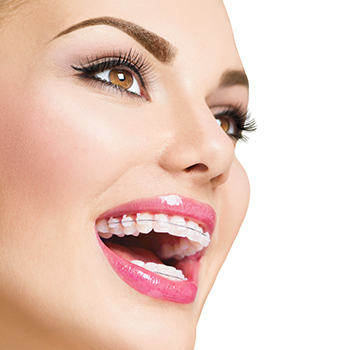 Quick Straight Teeth – Fixed Braces in Barrow-in-Furness
Many patients who require orthodontic treatment are put off by the legacy of old-fashioned orthodontics, involving years of metal on the teeth. You can rest assured that things have changed. Quick straight teeth moves your teeth using aesthetic, ceramic braces. You will be surprised by how well they blend into your teeth. Treatment time varies dependent on complexity however it can be as low as 4 weeks for simple cases.
Further details about Quick Straight Teeth can be found here.
Smilelign – Clear Braces in Barrow-in-Furness
Smilelign is a clear orthodontic system that uses innovative technology to straighten your teeth. By using removable aligners, you can get the smile you always dreamed about without anyone knowing. Plus you are not limited to the food choices which is a massive bonus!
Smilelign works by using a sequential, virtually invisible, removable aligners that are changed every three to four weeks. Treatment time varies however it can be as little as 12 weeks for simple cases!
Book a consultation
Interested in a particular treatment and want to know more? Book an initial consultation at the practice today, your new smile could be just one click away!