Dental Hygiene
Dental Hygienist in Barrow-in-Furness
Good dental hygiene is fundamental to having healthy teeth and gums. As well as having regular check-ups by your dentist, routine visits to the dental hygienist are vital for maintaining your oral health.
Hygiene therapy beings with a thorough assessment of the health of your teeth and gums and then involves the gentle removal of any stubborn plaque and tartar build-up around the teeth and below the gum line that simple brushing alone cannot always remove. Plaque and tartar, if left to their own devices, can cause significant problems associated with tooth decay and gum disease.
Our experienced dental hygienists are key members of the Teckkam Dental team, working alongside our dentists to provide the very best in oral health care. Not only will they give your teeth an excellent deep clean, but they are also able to advise on every aspect of your dental health, including dietary advice, and to show you how best to keep your teeth clean and healthy through effective brushing and flossing. They are also experienced in caring for patients with severe gum problems, such as gingivitis and periodontitis, and for those who have had extensive reconstructive work such as implants.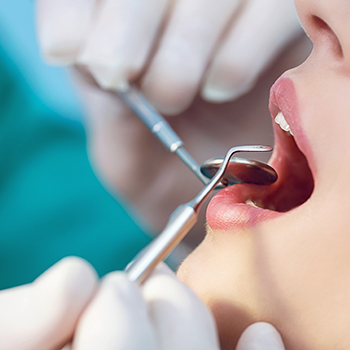 In addition to the traditional scale and polish hygienist cleaning, we are pleased to now offer the popular Airflow air polishing treatment. This innovative 'high pressure wash' combines a fine powder with water and air into a gentle but powerful spray that cleans away stains, plaque and tartar more effectively than traditional tools. Not only is Airflow better at reaching under gums into pockets, but it actually decreases tooth sensitivity by filling in tiny gaps in the dentine. Airflow is a great way to kick-start your smile makeover or maintain your teeth after whitening.
Call us on 01229 820682 to book your hygienist appointment today.
Book a consultation
Interested in a particular treatment and want to know more? Book an initial consultation at the practice today, your new smile could be just one click away!