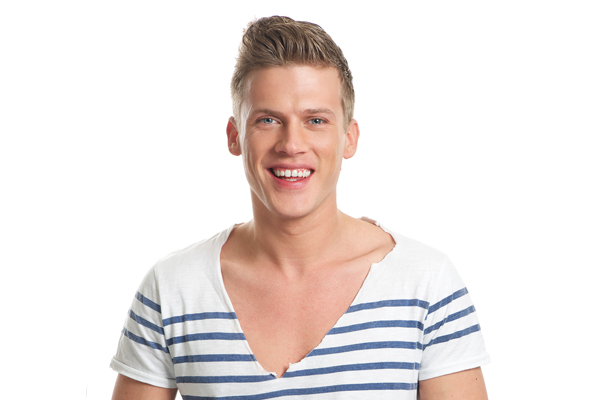 Accidents happen
It may surprise you to hear, but your teeth – specifically their enamel, which is the outermost layer – are actually stronger than your bones. Unlike baby teeth, adult teeth are meant to remain fused within your jaw for the duration of your lifetime, and it's for this reason that they are actually the strongest part of your entire body. That said, here at Teckkam Dental Care, we understand that – whilst teeth may be strong – nothing is entirely 'life-proof'. The most common cause of tooth loss in adults is gingivitis, or gum disease, and other factors such as poor oral hygiene also play a role in the loss of teeth. Whilst these are serious issues, they are gradual ones which take time to set in and develop. Life, and it's unpredictable, erratic nature, also plays a significant role in tooth loss however, as human beings are prone to falling over. Be it during a sporting event, in the shower, asleep, or any other inumerable situations which may result in you falling over and losing a tooth – it is imperative that, if you have, you should call upon an emergency dentist in Barrow-in-Furness immediately to maximise the possibility of a full and swift recovery, so we can get you back to doing whatever you were doing as quickly as we can!
Picking up the pieces
Here at Teckkam Dental Care, we aim to treat every dental emergency within as little as 24 hours, with priority always given to our registered patients. If you've knocked out a tooth through accidental means, there are a few steps which we urge all patients to carry out to ensure you have the best chance that the tooth can be reinserted and preserved by one of our emergency dental specialists. The first step in dealing with a knocked-out tooth, would be to pick it up by the crown, ensuring that you don't touch any of the nerves at the root. Then, gently rinse the damaged tooth, to remove any excess dirt or foreign material. Make sure that you do not scrub the tooth as you may remove the tissue which is attached to the tooth. Next, if it is possible, you ought to try to place the tooth back into the socket. If this is not possible, then we urge you to place it within a cup of milk to preserve it and contact us immediately so we can reinsert the tooth.
Curbing infection
Another form of dental emergency care which may be required, is the treatment of serious oral infections. If you are experiencing swelling around the neck and jawline, it may be a sign of an infection known as Ludwig's Angina. This is an infection which takes place at the floor of your mouth and requires instant treatment from our medical emergency specialists here at Teckkam, as the infected tissue can travel through your oral cavity to the tissue around your heart. However, whilst this may sound scary – here at Teckkam Dental Care, our expert emergency dentists can provide all the necessary treatments and medications to curb the spread of the infection and restore you to perfect oral health in no time at all.