Before



---
 

After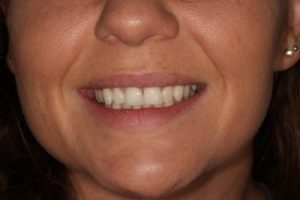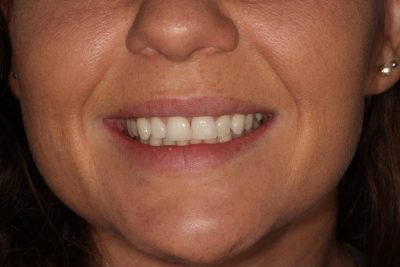 ---
This patient attended our practice wanting to improve the appearance of her smile.
Our Dentist Jasmin, prescribed an Opalesence at home whitening kit, which the patient used for 4 weeks to improve the shade of her teeth.
Once happy with the shade, Jasmin then used a white composite filling material to improve the shape of the upper front teeth.
This patient was very pleased with her results and quoted 'After an awful experience at my previous dentist I could not be happier with the service I've received so far at Teckkam, in particular from Jasmin and Emma. As a very nervous patient they have made me feel completely at ease and finally made visiting the dentist an enjoyable experience for me. All the staff are fantastic and I would highly recommend Teckkam to anyone looking for a friendly and professional service.'
If you would like to improve the appearance of your smile, contact us today!